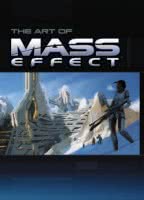 Reordering my books I found and re-read The Art of Mass Effect, released on 2007 just after the first videogame in the Mass Effect universe.
Along its pages we'll mostly find colour illustrations, a few pencil sketches and some CGIs and actual game screenshots. There are some "multi step" drawings (from pencil to final results) but not too many. The main themes are scenarios, ships/vehicles and characters.
Being an art book not much else can be said. If you love the Mass Effect universe and lore this is a great source of inspiration. The first game, despite its defects, was a great experience for me and even now I think is the best one regarding story (the series went more into action although the visuals got really amazing), and this book evocates those experiences.
Fans of the game and people seeking really cool sci-fi drawings will find here what they seek.
---
Categories:
Books
Videogames