The www from time to time surprises me as if I were just beginning to surf it. I've just found a Final Fantasy X & X-2 3D model and animation viewer!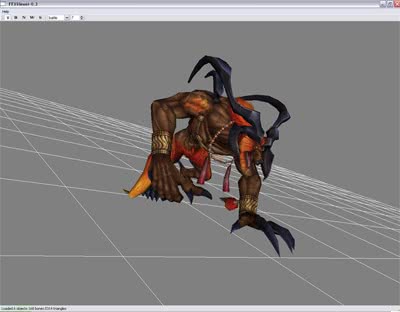 It's a bit complicated to use at first (lack of instructions...), but here are the basics:

Create a ISO file of FFX and/or FFX-2

(I've tested FFX Eur and FFX-2 USA and works with both, so probably Jap will work too)
Drag and drop the just created ISO into the ffxdumper.exe.
It will start extracting lots of .FFB files into folders in the path

c:\Documents and Settings\[your_user_name]\

Move the folders wherever you want.

Folder names are:

mon - npc - obj - pc - sum - wep

(FFX-2 hasn't got all of them)
Drag the desired .FFB file into the ffxview.exe and the viewer will load it.

And that's all folks!
---
Categories:
Final Fantasy
Tools
Videogames