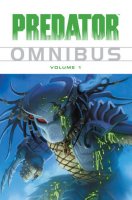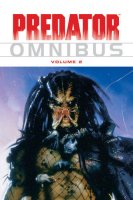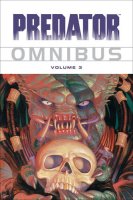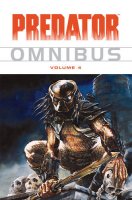 Predator Omnibus spawns 4 volumes: I, II, III & IV, each one around 400 pages big. I got the four of them, but this review covers the first three volumes.
The reason of the incomplete review is simple: I got tired of reading so many similar Predator stories: Predator hunts humans, Predator hunts predator, Predator hunts animal... Although I sincerely don't think a Bear would be a match for our favourite alien, it's at least a different take, because when you read once and again and again and again the very same story just changing the setting, it becomes not only repetitive but actually boring.
Some ideas feel fresh, like crazy predators, or the small series of detective Schaefer, but other many just present the exact same plot and developments just with different visuals.
I might finish the fourth book in the future, but I've had enough Predators "alone" for a while. I'd rather read the great Alien vs Predator series, where there's much more imagination and creativity (and a few surprises).
---