When Terminator 2 arrived in Spain, my father (who was specialized as a films journalist), wrote a big article about the movie, and at his newspaper wanted a "different photo" instead of the typical press materials, so they went and bought a T-800 1/5 scale plastic model kit. I was really fortunate because after the photo shooting my father was able to keep the model for himself and gift it to me. It was just assembled, fully unpainted, but even in grey it looked awesome. You know, the past times when instead of selling you plastic Alien models for up to 99$ you could buy a huge model kit (this one is at least 30 cm tall!) and build it yourself.
The model has an amazing level of detail (that's why they choose it for the article), it really looks like Arnold Schwarzenegger, and there are lots of small details like the guts going outside of the chest, skin pores around the beard, bullet holes all around the jacket...
But I started to paint it (imagine my "quality", with 10 or 11 years), and left it after painting almost only the head and chest. And it was waiting at my mother's house until a few weeks ago I decided to bring it home and finish the job. Some hours now and then later, here it is the resulting Terminator. It is far from awesome, as has not much light/shadows, but enough so at least it is not plain. Also being mostly black and so big was hard to paint lighter areas even with a dark grey without being too noticeable, but I did my best.
Painting such a big miniature is not easy, after a while gets tiring to hold it and the base layer didn't hold on perfectly so it peeled off once or twice when placing it on the table.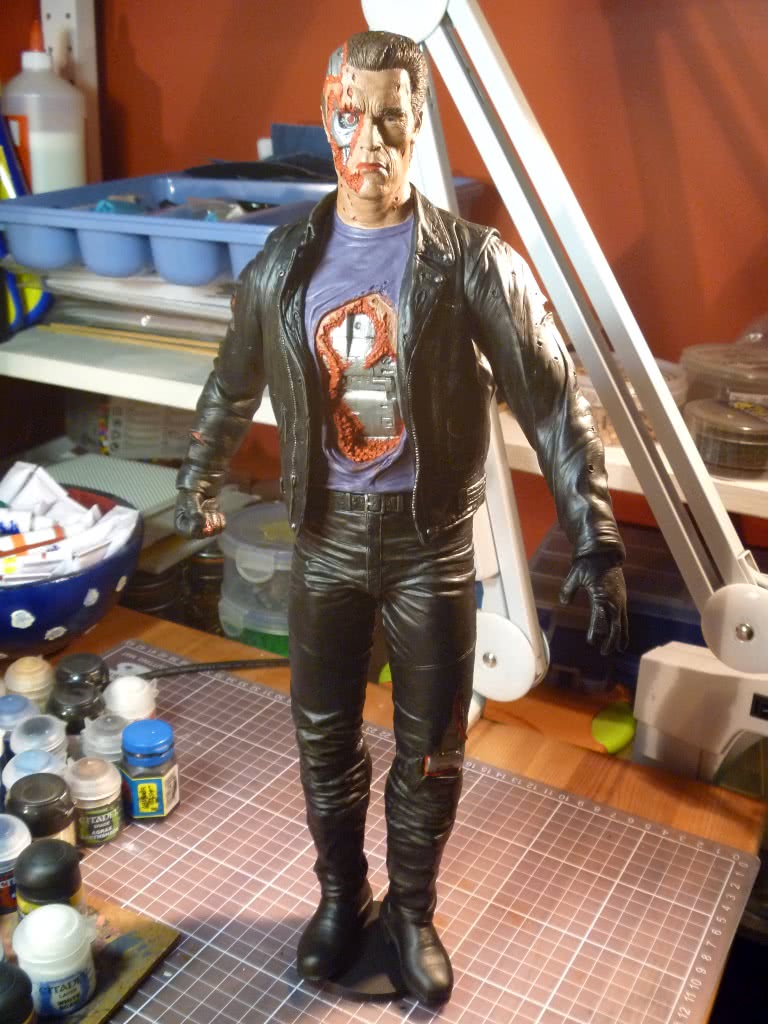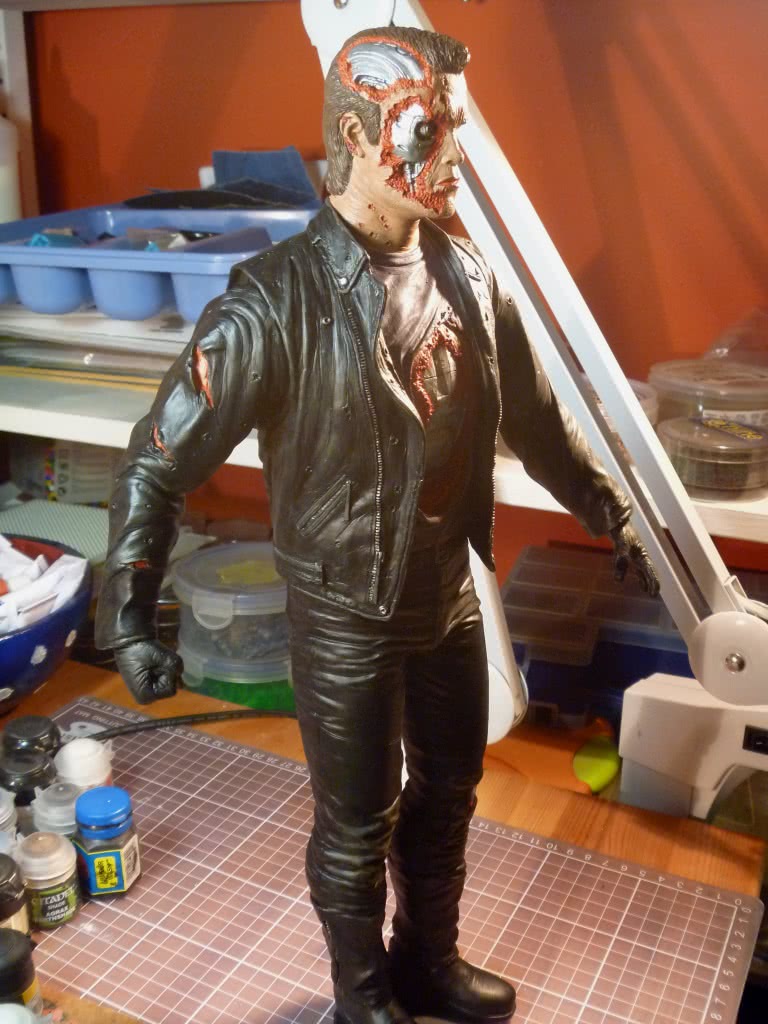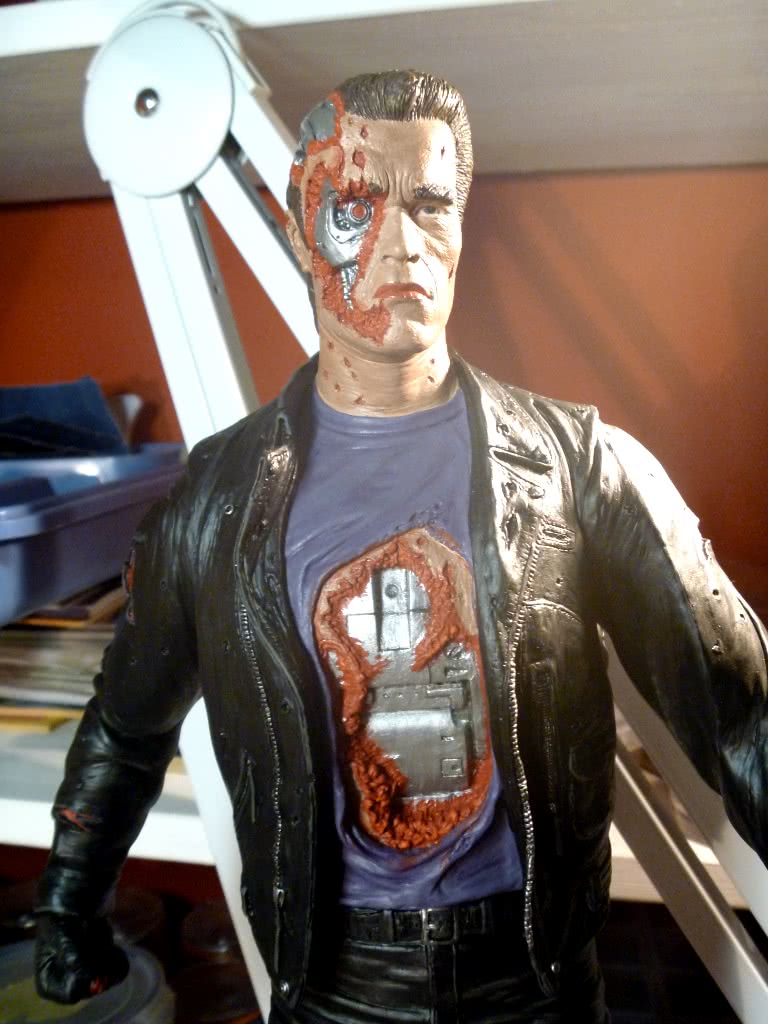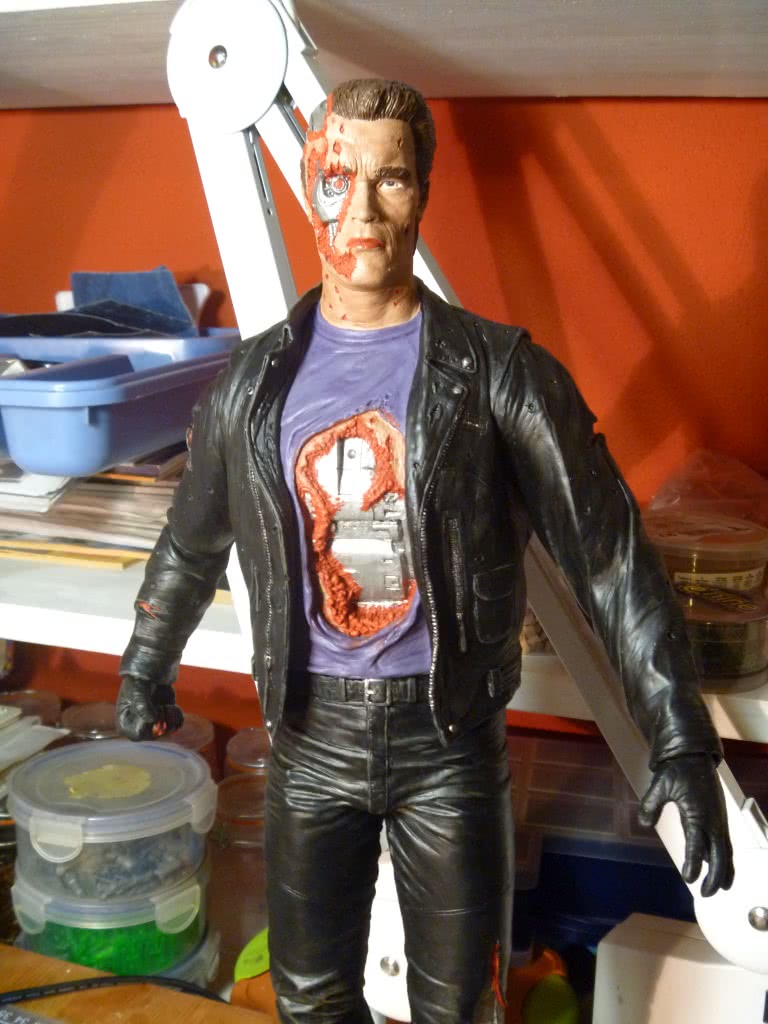 There are a few more photos at my Assorted Photo Gallery.
Next will come finishing my Warhammer Imperial Knight and a different phone stand for my girlfriend (who liked mine but wanted something "less spooky").
---
Categories:
Miniatures
Painting